| Pros | Cons |
| --- | --- |
| 50+ weekly recipes, including wellness options like calorie conscious, carb conscious, vegetarian and WW recommended meals | Not a formal diet plan, although may be used to support weight loss |
| Home cooked meals using fresh ingredients that fit into your diet plan | Dinners only, which can be used for lunches, but no breakfast or snack options |
| Easily track WW PersonalPoints with scannable barcode on each recipe | No additional weight loss support available |
| Dinners the whole family can enjoy; you're not stuck eating separate "diet" foods | |
| Great option for dieters who are already meal planning and cooking from scratch, as it can save you time | |
| Flexible options for servings per meal and meals per week allow you to plan ahead and use leftovers for lunches | |
| All ingredients are non-GMO, antibiotic- and hormone-free | |
| Quality-focused ingredients sourced with strict standards for sustainability | |
| Blue Apron Market sells specialty and seasonal meal kits, pantry items and kitchen tools to enhance your experience | |
| Prep-free, heat-and-eat options available to save even more time in the kitchen | |
702
people visited this week
702
people visited this week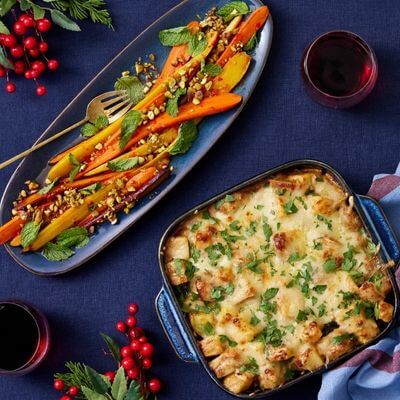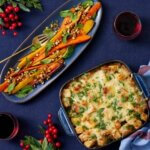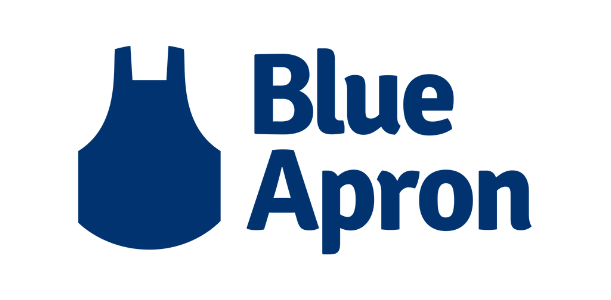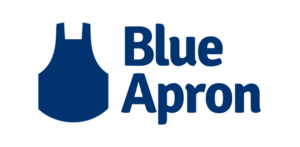 50+ weekly recipes
Home cooked meals using fresh ingredients
Easily track WW PersonalPoints with scannable barcode
All ingredients are non-GMO, antibiotic- and hormone-free
Prep-free, heat-and-eat options available to save even more time in the kitchen
Meal Plans
Choose from two or four servings per meal, and two, three or four meals per week
Food
Pre-portioned meal kits with fresh ingredients and easy-to-follow recipe cards; 50+ delicious recipes to choose from each week
Nutrition
Full nutrition panel online for every recipe; options for calorie conscious, carb conscious, WW recommended and vegetarian meals
Shipping
$9.99 per box
Cancel Anytime
No subscription fees or contracts; pause, skip weeks or cancel anytime
We recommend this diet for the following people:
WW & DIY Dieters:
You've got a plan and need help putting it into action; Blue Apron has you covered
Vegetarians
Choose from veggie-forward recipes and plant-based proteins like Beyond Meat
Families
Get the whole family eating healthy together, with family-size portions of wellness menu picks
Maintenance Dieters
If you're close to or at your goal weight, meal kits are a great way to maintain the progress you've made
Plans & Pricing
Blue Apron's plans and pricing are simple, straightforward and flexible, which is welcomed when you're tasked with planning a weight loss menu for yourself (and possibly dinners for the whole family, too). So let's take a deeper look at how their plans and pricing work:
Plans
While there are a variety of menu categories to choose from—Chef Favorites, Family Friendly, Wellness, Fast & Easy and Veggies—you're never locked into one category and can choose from all of them when planning your menu for the week. 
Those looking to lose weight will want to peruse the wellness category, where you'll find Blue Apron's calorie conscious, carb conscious, WW recommended and vegetarian options.
When signing up, you'll select your:
Servings per meal: Two or four

Meals per week: Two, three or four
This determines your "plan," although you're able to change these settings at any time. Your plan settings also determine your pricing, which we'll cover next.
Pricing
At the time of this review, Blue Apron meal kits start at $7.99 per serving. The price of your box is determined by the number of servings you choose (two or four) and the number of meals per week (two, three or four) you want. Shipping is a set $9.99 per box.
How It Works
From placing an order to getting a delicious, diet-friendly meal on the table, Blue Apron has made every step quick, easy and frustration-free. Here's how it works:
Ordering Information
To get started, you'll choose your menu preferences (don't worry, this won't lock you in; you can still select from any category when planning your menu), servings per meal and meals per week. At checkout, enter your payment details and choose your first delivery date. Once payment is confirmed, you'll move on to the fun part: Building your first menu.
Each week you'll be able to pick the recipes you want to receive—just make sure to make your selections before the cut-off day.
Your meal kit box will be shipped with insulated liners and ice packs to make sure everything stays fresh until you unpack it.
How the Meal Kits Work
Here's what you'll find inside your meal kit box:
Full-color recipe cards with pictures and instructions for cooking each meal 

Fresh ingredients for each meal

Ice pack and insulated lining (Blue Apron has recycling instructions for all meal components on their website)
The only items you'll need to have on hand are salt, pepper and oil.
Once you're ready to cook, just follow along with the step-by-step instructions to prepare your recipe and enjoy a healthy, home-cooked meal.
The Food
Blue Apron has countless customer reviews that confirm the meals are tasty and easy to prepare. This is a testament to the company's ingredient standard practices, which include sourcing the freshest ingredients possible from family-run farms, fisheries and ranchers.
Their suppliers never use any added hormones or sub-therapeutic antibiotics, and Blue Apron's seafood is certified "Best Choice" or "Good Alternative" by the Monterey Bay Aquarium's Seafood Watch—a highly respected non-profit organization recognized as an authority on seafood sustainability.
What's on the Menu?
To give you a taste of what Blue Apron's wellness meals have to offer, here are some sample meals—and their respective categories:
Potato Hash & Eggs with Kale, Cheddar & Hot Sauce

—WW Recommended, Vegetarian, Carb Conscious, 600 Calories or Less

Mexican-Spiced Tilapia & Barley with Fresh Tomato Salsa & Creamy Cilantro Sauce

—WW Recommended, Carb Conscious, 600 Calories or Less

Seared Chicken & Kale Salad with Pear & Sesame-Dijon Dressing

—WW Recommended, Carb Conscious

Chickpea & Kale Grain Bowls with Fried Eggs & Sunflower Seeds

—WW Recommended, Vegetarian

Sheet Pan Miso-Ginger Salmon with Bok Choy & Spicy Sweet Potatoes

—WW Recommended, 600 Calories or Less

Oregano Chicken & Fresh Tomato Pan Sauce with Farro & Zucchini

—WW Recommended, Vegetarian, Carb Conscious, 600 Calories or Less
Nutrition
In addition to using fresh, responsibly-sourced ingredients, Blue Apron provides nutritional information for each recipe up to 10 days in advance. The nutritional labels include the recipe's ingredient list, nutrient breakdown, daily values and allergen information, which ensures you're able to choose the options that will best align with your dietary needs and personal preferences.
Blue Apron vs The Competition
Now that we've covered the basics of Blue Apron, you may be wondering how they compare to other meal kit companies, especially for those who are focused on healthy eating and weight loss. So let's see how they stack up to other top meal kit delivery services, to help you make an informed decision:
Starting at $7.99 per serving

Meal kits for home cooking made easy

Heat-and-eat options available

All ingredients are non-GMO, antibiotic-free & hormone-free

Calorie conscious, carb conscious & vegetarian options

Cancel anytime; no fees or subscriptions
The Bottom Line
Blue Apron isn't a formal weight loss plan, but we think it's an excellent option for dieters who already know how they need to eat for weight loss and just need a hand in the kitchen. It's especially great for anyone following a WW plan since tracking is integrated and PersonalPoints have been calculated for each recipe.
We love Blue Apron's focus on sustainability, sourcing and high food standards. It means that quality is infused in every ingredient in every box that gets delivered to your doorstep—and customers can taste the difference. So if you're a savvy dieter looking to make healthier meals at home, Blue Apron tops the list.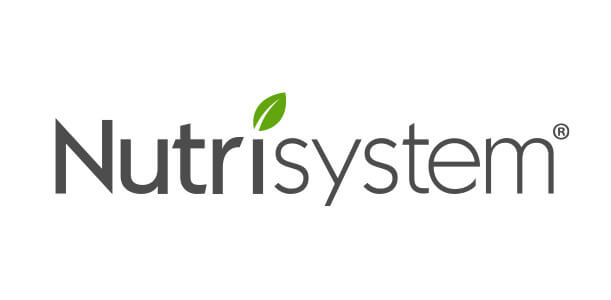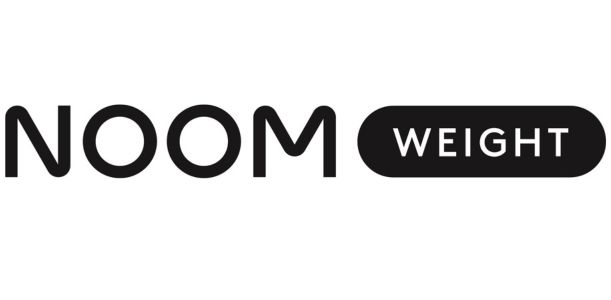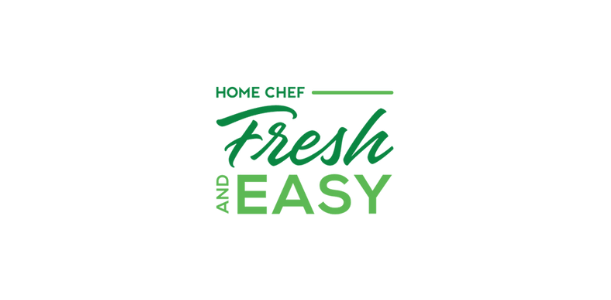 Customer Reviews
What others are saying
The food was amazing and the portions were a great size. With other programs, I leave dinner still a little hungry. This was great and perfect for following the WW program.
I have tried many other meal delivery boxes, and Blue Apron is so far the best. The food is always delicious and much lower in calories than others. Last week, all three meals were delicious, didn't take too long to make, and were relatively low calorie.
I love the carb conscious option because it's lower calories!! So healthy and fresh! Blue Apron never fails to impress. Everything was delicious!