| Pros | Cons |
| --- | --- |
| Plant-based dietary fiber supplement that promotes digestive health | You may experience digestive discomfort as your body adjusts to the increased fiber |
| Relieves constipation, regulates bowel movements & may aid in weight loss | Must drink quickly after mixing—due to the fiber content, the solution can get lumpy if it sits |
| Two delicious flavors, Strawberry and Tropical Fruits | A bit pricier than some other options but comes with diet guides and workout plans |
| No sugar added, contains only natural flavors and colors | |
| Gluten-free and vegan | |
| Easy-to-use app to track daily results and activity | |
| Diet guides for those looking to lose weight | |
| Workout plans to help you achieve your goals even faster | |
| Blended in the U.S. | |
| Free shipping | |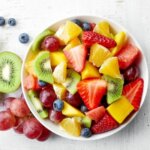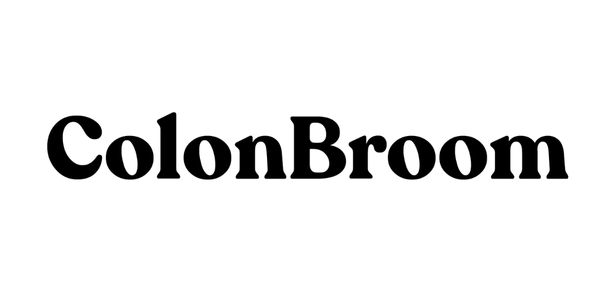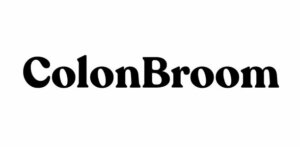 Reduce bloating, lose weight, and relieve constipation
Improved digestive system
Natural gut and body detox
Increased productivity
Black Friday Sale: Up to 65% Off
Plans
One-time purchase or subscription; a one, three or six month supply
Flavors
Strawberry or Tropical Fruits powder available
Nutrition
Features psyllium husk, a dietary fiber that promotes digestive health
Support
Diet guides and workout plans plus exceptional customer service
Shipping
Free shipping; orders arrive between three and eight business days
Return Policy
Request a refund within 14 days of delivery
The benefits of ColonBroom make it a great choice for many people. Specifically, we recommend this supplement for the following people:
Digestive Discomfort
Anyone with bloating, constipation or digestive discomfort
Nutrition
People who want to increase their dietary fiber intake & improve gut health
Those who wouldn't mind losing a few pounds with the help of a full program
Products & Pricing
ColonBroom offers dietary supplement powders in two different flavors, Strawberry and Tropical Fruits. The powders are designed to be mixed with water before being consumed.
ColonBroom Pricing
The price of ColonBroom depends on whether you opt for a one-time purchase or a subscription, and if you commit to a one-, three- or six-month supply. Here's a look at the pricing structure at the time of this review*
| | 1-Month Supply | 3-Month Supply | 6-Month Supply |
| --- | --- | --- | --- |
| Price per bottle: One-time purchase | $69.99 | $45.99 | $34.99 |
| Price per bottle: Subscribe & save | $64.99 | $35.99 | $27.99 |
How it Works
Here, we'll cover how to order a ColonBroom program, and what you'll do once your shipment arrives.
Ordering Information
Placing your ColonBroom order is a simple process that can be done entirely online. You'll simply select your flavor and your plan, choosing between a one-time purchase and a subscription, and indicate whether you'd like to commit to a one-, three- or six-month supply. Then, you'll enter your payment information and stand by for your first shipment, which should arrive between three and eight business days.
What to Expect
Using the ColonBroom supplement is easy. It comes in powder form and is intended to be mixed with water. You'll simply combine one scoop of powder with eight to 14 ounces of water, mix well, then drink up 30 to 60 minutes before a meal. You'll want to drink an additional glass of water afterwards as well.
For best results, you should take the supplement for two to three months.
If you're new to ColonBroom, it's important to ease in: For the first five days, the company recommends starting with just one serving per day. After that, you can increase your intake to two servings per day. Keep in mind that you may experience some changes in bowel movements or a little bloating the first few days as your body adjusts to the increase in fiber, but this should subside within a few days. Helpful hints: Avoid taking ColonBroom at bedtime and if you take any medication, make sure you consume ColonBroom at least two hours before or after doing so.
Potential Benefits
Here's a look at some of the outcomes you might experience after taking ColonBroom as recommended:
Relief from digestive issues, constipation and belly bloat: Most people can expect to experience changes in their bowel movements after approximately 24 to 72 hours.

Possible weight loss: While there isn't much research directly linking psyllium husk powder to weight loss—and even fewer studies on ColonBroom and weight loss, many customers report losing weight while taking the supplement. This is likely because psyllium, which is the primary ingredient in ColonBroom, absorbs liquid in your body, helping you to feel fuller and consume fewer calories. With your ColonBroom purchase, you'll also receive a diet guide full of helpful tips for eating healthy and achieving your weight goals, as well as workout plans to help you reach your goals faster.

Possible reductions in blood sugar and blood pressure: Psyllium husk powder is




believed to help lower both of these.
ColonBroom Food
With ColonBroom, you do not receive any food. However, the company provides diet guides, which help customers learn to eat better, and increase their chances of meeting their weight and wellness goals.
What's on the Menu?
The ColonBroom dietary supplement is available in two tasty flavors: Strawberry and Tropical Fruits. Customer reviews have indicated that both are delicious. 
Nutrition
The main ingredient in ColonBroom is psyllium husk powder. This is a type of soluble fiber derived from the seeds of the Plantago ovata plant, which absorbs water and forms a gel-like substance that research suggests can help relieve constipation. Psyllium husk powder is also believed to help lower blood sugar and blood pressure levels.

In addition to psyllium husk, ColonBroom contains other natural ingredients like lemon juice and stevia leaf extract. Lemon juice contains vitamin C and antioxidants, which may help support overall health and may have a positive impact on digestive health. Stevia leaf extract is a natural sweetener that is used as an alternative to sugar and artificial sweeteners. Its impact on digestive health is not well-studied.
ColonBroom vs. The Competition
Here's a look at how ColonBroom compares to other popular products like it:
Includes all natural psyllium husk

May help with weight management
The Bottom Line
If you struggle with constipation, bloating or other digestive issues, ColonBroom is definitely worth a try. A convenient and affordable solution for anyone who wants to feel lighter, leaner and more regular, ColonBroom is a dietary fiber supplement that alleviates bloating, constipation and general digestive discomforts, thanks to its primary ingredient, psyllium husk powder. And while it isn't a weight loss diet, it may also aid your weight loss journey if you're already following an adequate diet. Plus, the company provides diet guides and workout plans for those interested in shedding a few extra pounds along the way.
Customer Reviews
What others are saying
This was my first time trying a supplement to help with bloating and digestion and it's worked SO well for me. I take a scoop morning and night and it's even helped with sugar cravings. Def recommend.
This product is truly life changing. Especially for someone who's dealt with a lifetime of overeating, bloating, gas, and weight issues. 10/10.
I had a wonderful outcome with ColonBroom. Lost the 15 lbs I had strived for. Most of all the product kept me regular and minimized the amount of food I ate. The flavor is yummy! I highly recommend this product.
BEHIND OUR RATINGS
The Top Weight Loss Way
We take a comprehensive, unbiased approach to our reviews and rankings. Here's a look at our expert methodology:
Research
Research
Before we even look at diet brands and weight loss plans, we do a deep dive into the science. We review research studies and guidance from experts on the most (and least) effective strategies for weight loss. This gives us a solid frame of reference as we assess each diet program.
Evaluate
Evaluate
Once we've established what makes for an effective weight loss program, we use that information to guide our evaluation of individual diet plans. We look at every aspect—from the food and nutrition to the pricing and fine print, to determine how each plan stacks up.
Test
Test
We don't just take a brand's word for it—we personally test out each weight loss program, paying close attention to the variety, taste and portions of the food, the shipping process, the level of support available and of course, how sustainable and effective the approach is.
Collect
Collect
Recognizing that preferences and palates are not always the same, we check out what real customers have to say about each weight loss program. We collect feedback—both positive and negative, and identify common themes that may be of interest to potential customers.